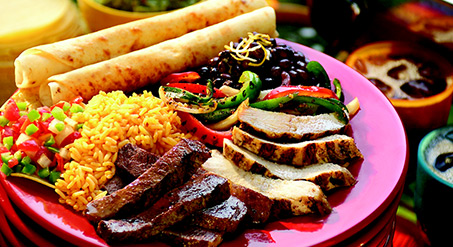 Catering Details and Info
Nothing can help turn your event into a fiesta like La Salsa catering. Give us a call at 1-844-355-9895, and we'll answer any question you might have on specifics, pricing or other details.
All of our catering orders are complete including plates, napkins and utensils. All we ask is that you give us a minimum of 24 hours confirmation for your orders that require delivery and at least 48 hours for our full delivery set-ups or full-service catering orders.
Full Service/Server Service
For full service events we provide a minimum of 2 friendly professionals to serve for 2 hours at $25 per hour for each server. Set-up and break-down charges are extra.
Minimum Food Orders
All catering orders are hand delivered piping hot and ready to go. We require a $100.00 minimum food order with a 10-20% delivery fee. If you want, you can save a bit by picking up your order and waiving the delivery fee. A cancellation fee may be applied to any confirmed order that is cancelled without 24 notice.